About the Journal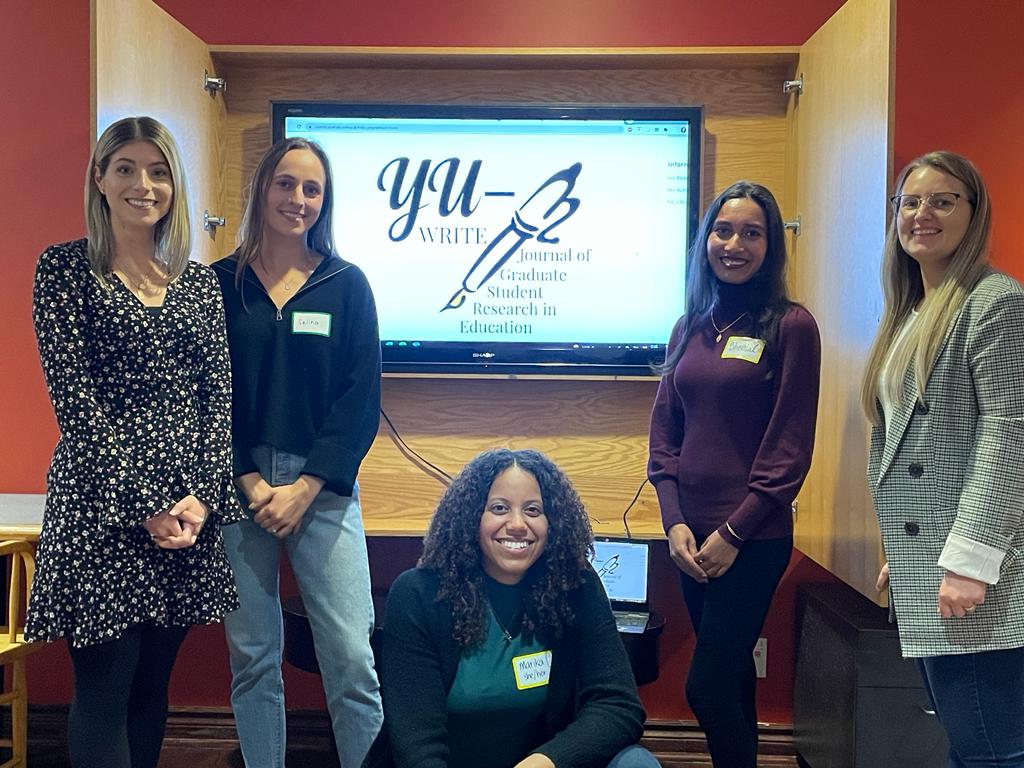 What is YU-WRITE?
YU-Write: Journal of Graduate Student Research in Education (YU-Write) is a student-run, non-profit, open-access journal aiming to spotlight graduate students' research in education.
What is our aim?
YU-Write aims to support the writing development of graduate students at York University and other institutions nationally and internationally. We provide a space for graduate students to publish in a way that encourages personal and academic growth like having a collaborative and transparent peer-review process that aims to support graduate students develop their writing skills and academic voice. This process is collaborative, less academic, and more transparent while also fostering academic writing skills. As part of the York Graduate Students in Education student governing body, we believe in providing learning opportunities for graduate students to gain experience in the publishing process (copyediting, running a journal, writing, reviewing) for their CVs.
Equitable Language Policy
YU-WRITE follows equitable language practices. YU-WRITE does not publish oppressive (ableist, sexist, racist, etc.) language. YU-WRITE values authors' chosen grammar and writing styles.
Publishing Schedule
YU-Write is published twice a year (end of Winter/beginning of Spring and end of Summer/beginning of Fall terms) in electronic format.
Our Summer/Fall issue is our post-conference proceedings, tied to the theme of the annual Graduate Student Conference in Education.
Our Winter/Spring issue is our open call with no theme in mind.
Review Policy
Our current review process is double anonymous.
The Reviewing and Editing Committees review manuscripts submitted to YU-WRITE for appropriateness in terms of focus and scope. Papers must meet the language and submission standards of the journal. Reviewers and Editors may provide both content and writing feedback for revisions as appropriate.
Self-Archiving Policy
After you have published with YU-WRITE, you are permitted and encouraged to continue to share your work elsewhere (e.g., personal websites, institutional repositories), as long as this journal is credited as the first publisher of the article.
Copyright Policy
YU-WRITE  is an open-access journal that provides immediate and free access for anybody to read and download its publications. 
All content published by YU-WRITE is licensed under the Creative Commons Attribution-Non Commercial 4.0 International (CC BY-NC 4.0) license. This licence allows readers to download,  copy,  redistribute,  and adapt articles published by YU-WRITE for non-commercial purposes, provided that proper attribution is given and the conditions of the licence are stated. Authors retain copyright and grant YU-WRITE the right of first publication.
Any artwork presented in the journal must obtain copyright permissions from the artist.